June is National Safety Month, and as such, we'll be spending this month looking at various ways to keep yourself safe on the jobsite. Up first today, protecting yourself from the weather.
Given that many jobsites require being outside, the weather can play a huge part in your health and safety when working. Both hot and cold weather pose their own unique risks and require special protection from the elements. Take a look below to learn about the specific risks of each and some of the gear Klein Tools has to keep you safe.
As summer rapidly approaches, temperatures are rising higher than ever, meaning professionals need to take precautions against heat related illness. Heat stroke, dehydration, heat exhaustion and more are all at risk if you don't keep yourself cool. Here's some tools to help you do that: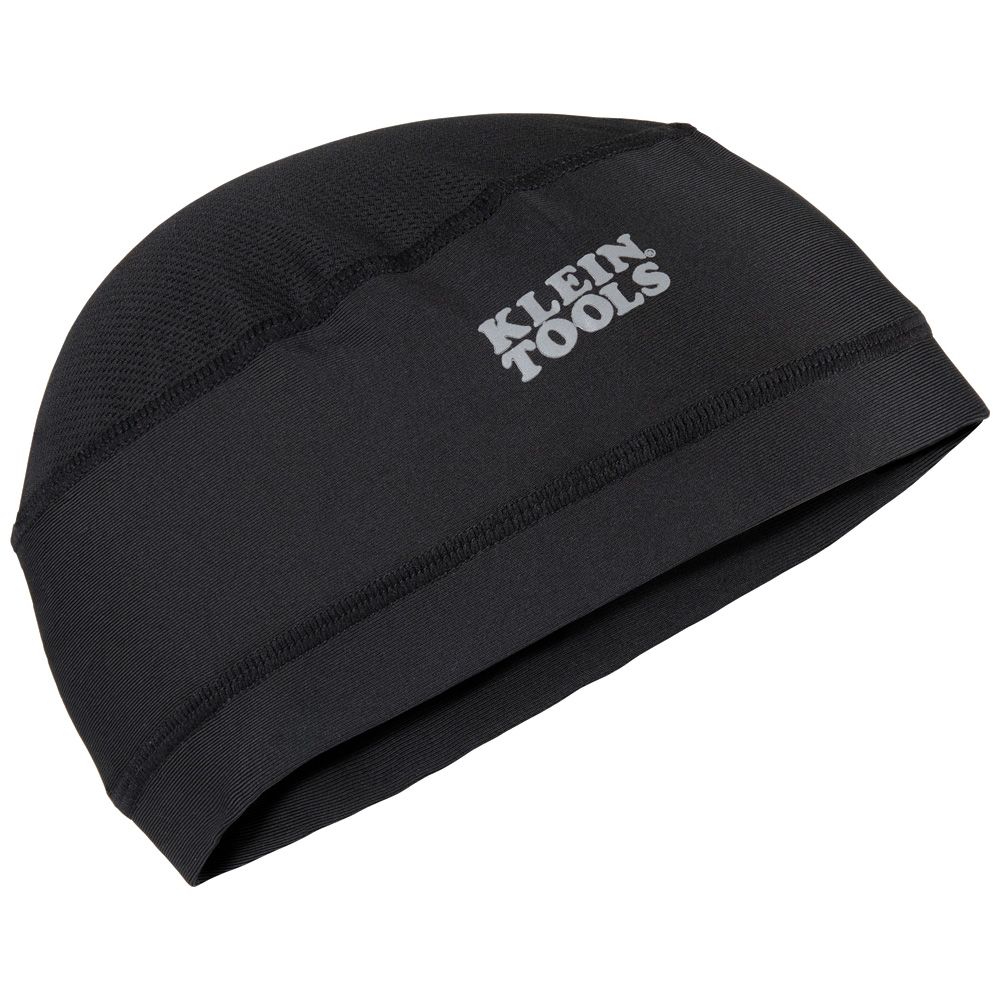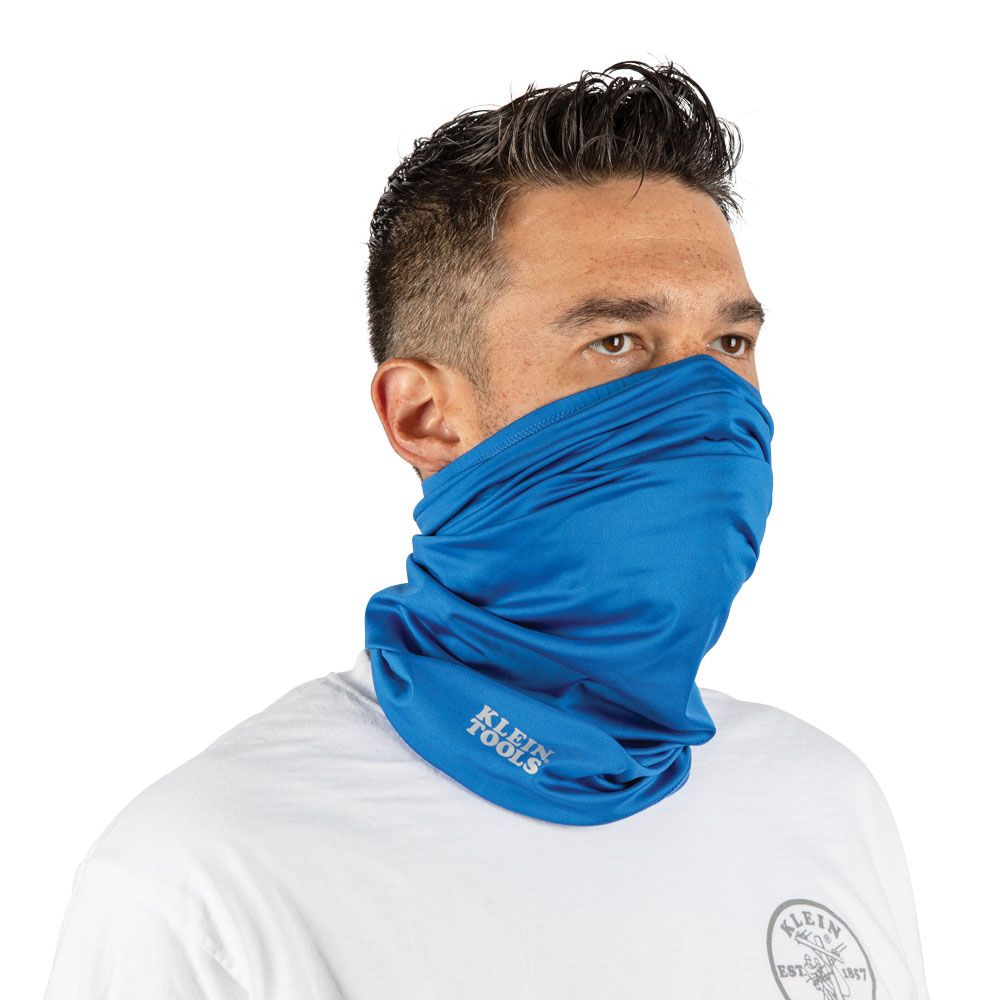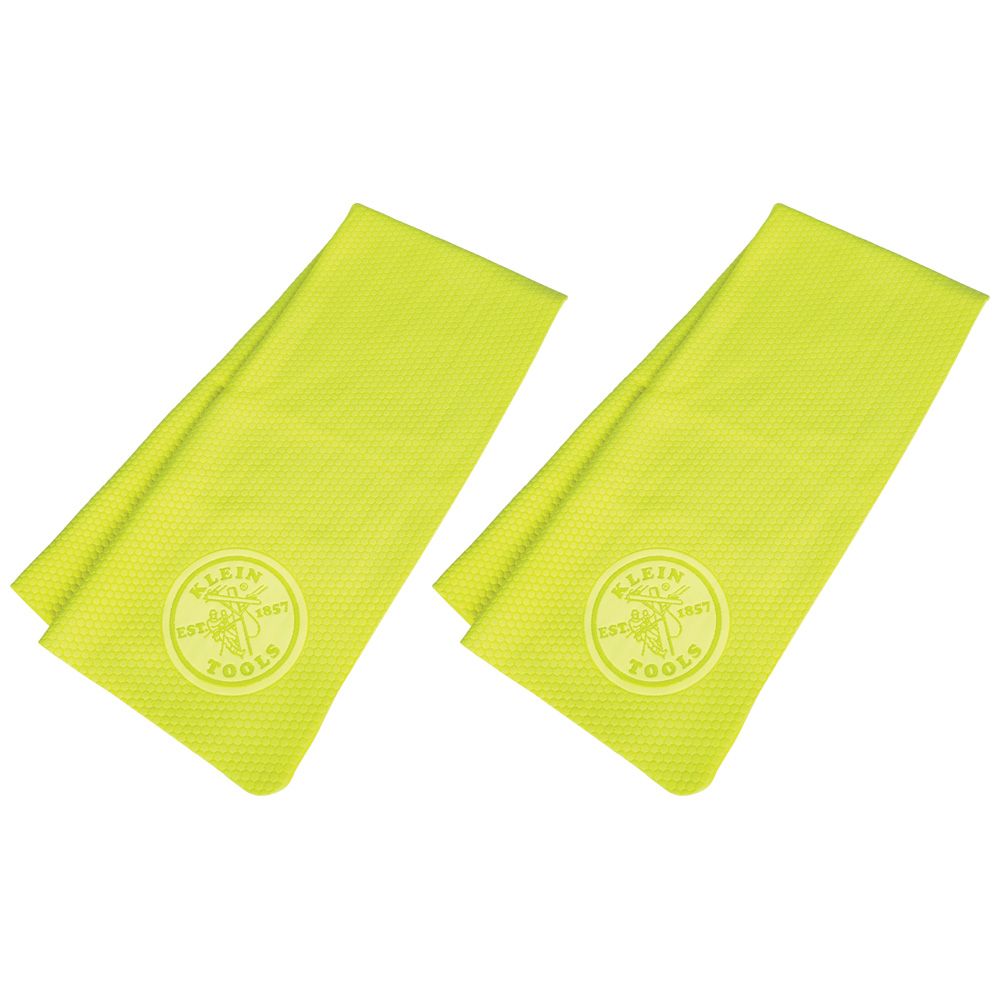 Cooling Helmet Liner
The Cooling Helmet Liner cools up to 2 hours when wet. Once activated, it cools up to 30 degrees below your body temperature and can be worn under a helmet or hard had, so you can stay cool and protected at the same time.
Neck and Face Cooling Band
Klein Tools' Neck and Face Cooling Band can be worn wet or dry and has UPF 50+ protection. Cooling is immediate after getting wet and will last for hours. This cooling band is made with super evaporative performance knit fabric and has non-fraying, finished elastic edges. Anti-odor treatment provides long lasting freshness, and it is machine washable to it can be used again and again.
Cooling PVA Towel
Klein Cooling Towels help you cool down during and after hard work or strenuous activities. The PVA material has absorbent properties that allow it to retain moisture and stay cooler than ambient air around it. Not only does it activate quickly, but it stays cool for hours!
Although it may not be on our mind at the current moment, cold weather can be just as dangerous for trade professionals as hot weather. Cold weather brings the risk of hypothermia, frostbite and more. Wearing proper PPE during the winter ensures you stay warm Take a look below at some of the winter gear Klein offers to keep you warm: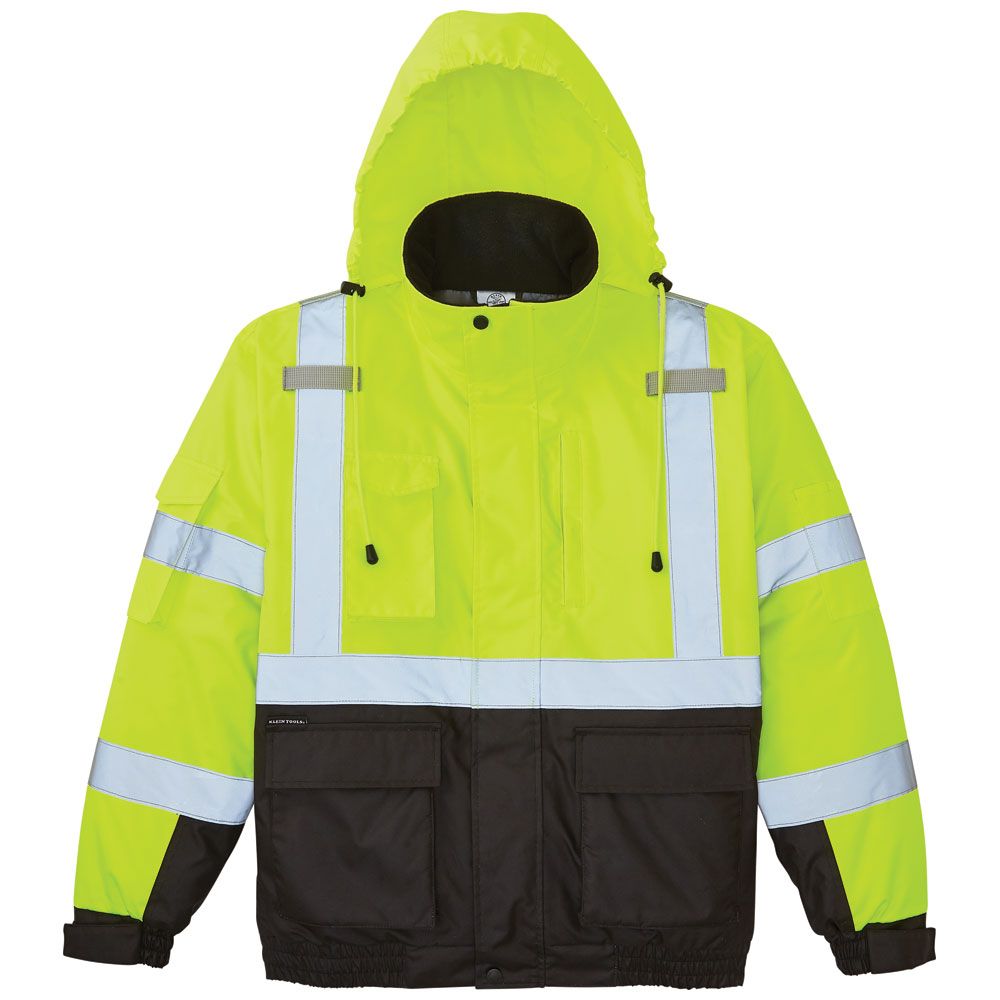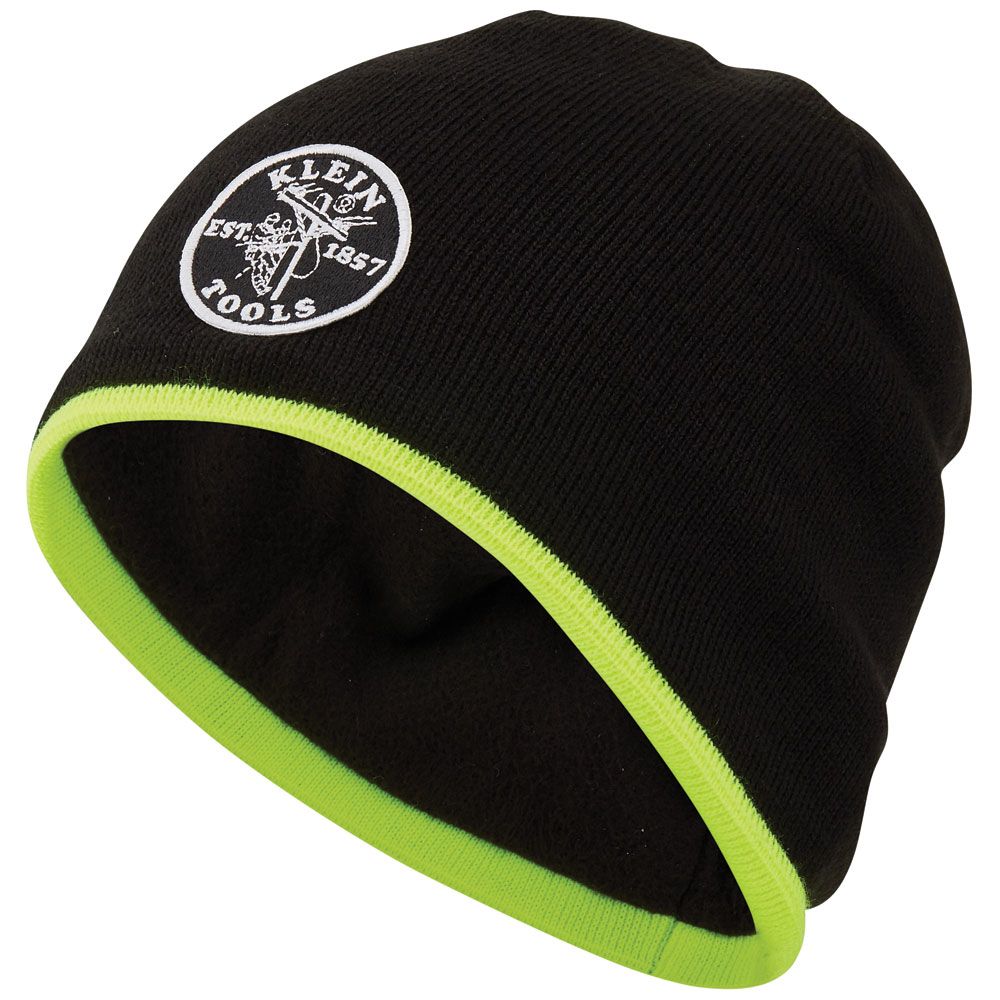 High-Visibility Winter Bomber Jacket
This water and wind resistant jacket is made with 220-gram insulation to ensure superior warmth as the temperatures drop. Zipped underarm vents with mesh allow for air circulation, and the hood can be worn with hard hats or rolled into the collar. The dark fabric panel on the lower half and inside the sleeves hides dirt, which the top features 2-inch reflective stripes.
Merino Wool Thermal Socks
Made of merino wool for temperature regulation, moisture wicking and odor reduction, these socks are ideal for any pair of winter boots. They have a seamless toe closure to reduce bulk and friction, a reinforced sole for extra durability, and a cushioned foot bed for flexibility and all-day comfort. The contoured rib top around the ankle ensures the sock stays in place and doesn't fall throughout the day.
Knit Beanie
This fleece lined beanie is designed to provide you with extra comfort and warmth. It features a ribbed-knit design for a snug fit, meaning it can be worn alone or under a hard hat. One size fits most, and it features yellow trim for high-visibility.
Regardless of the weather, regulating your body temperature and protecting yourself from the elements should be a priority on your jobsite. By making sure you go work dressed for the weather and with accessories to keep your body temperature regulated, you can ensure you're preventing all the temperature related illnesses and can keep your jobsite running smoothly. What Klein Tools gear will you be wearing this summer? Sound off in the comments and let us know!