From the team that brought you the iconic Klein and Dine Cuisine...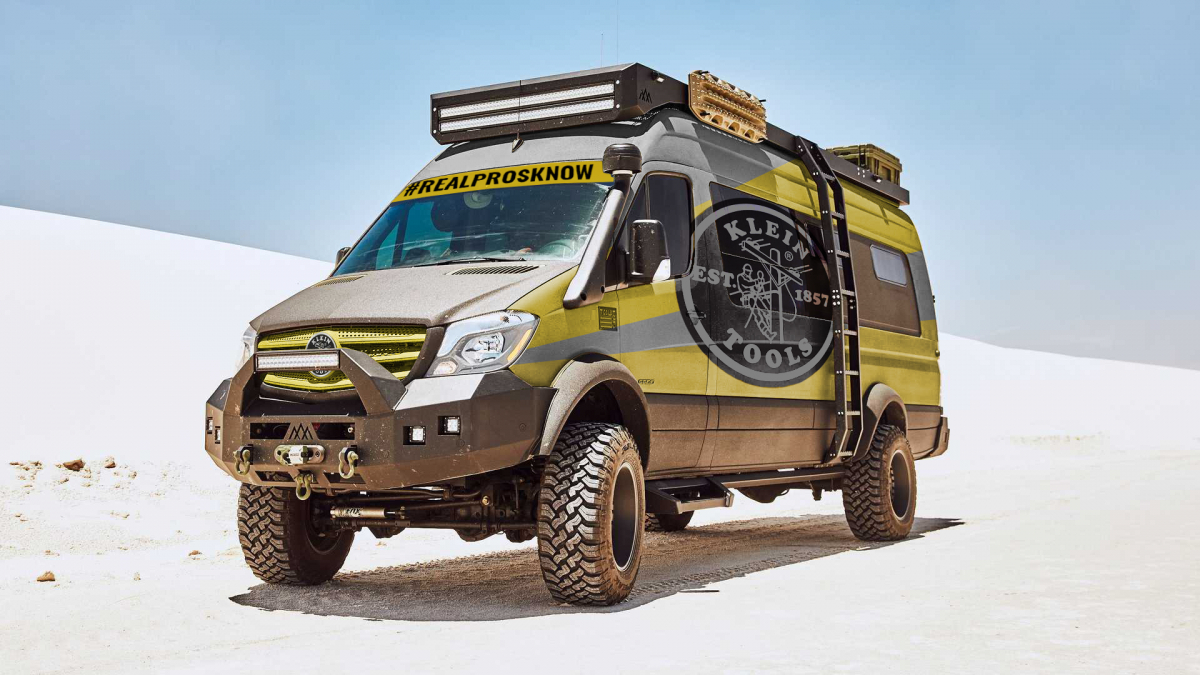 We know that Klein Tools fans want to show off their love of the brand in any way possible. From stickers to t-shirts all the way to tattoos, Klein fans have never been shy about showcasing their dedication to Klein Tools. And we here at Klein love you for that.
This year, however, our team of engineers and designers wanted to give you the chance to take it even further so you can display your Klein Tools pride in a BIG way that everyone can see! That's why today, April 1st, marks the launch of our new "Klein Your Ride" experience! This once-in-a-lifetime opportunity will be afforded to a few lucky winners and can't be purchased anywhere. Our team will take your ordinary work truck and "Klein it out" from top to bottom, not only giving it the look and feel of Klein Tools, but also equipping it with some amazing special features. Take a look below to learn more!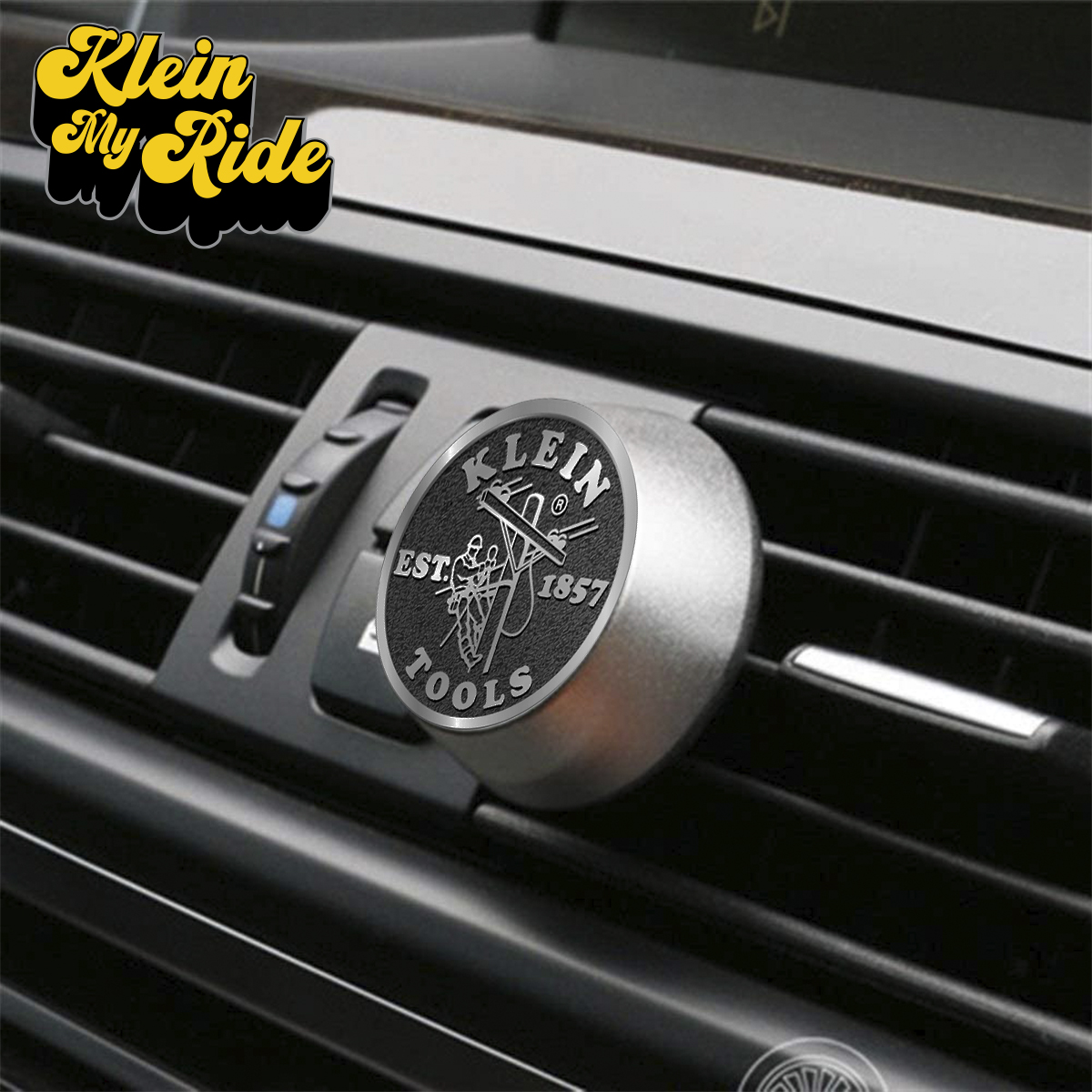 Tradesman Fresh Air Freshener
Coming from a jobsite after a hard day's work, who knows what you and your car might smell like. But with our Tradesman Fresh Air Freshener, in our signature Forged Fire scent, you'll always smell like you stepped straight out of the factory. With notes of burnt ember and singed steel, your ride will smell as crisp as the day you bought it.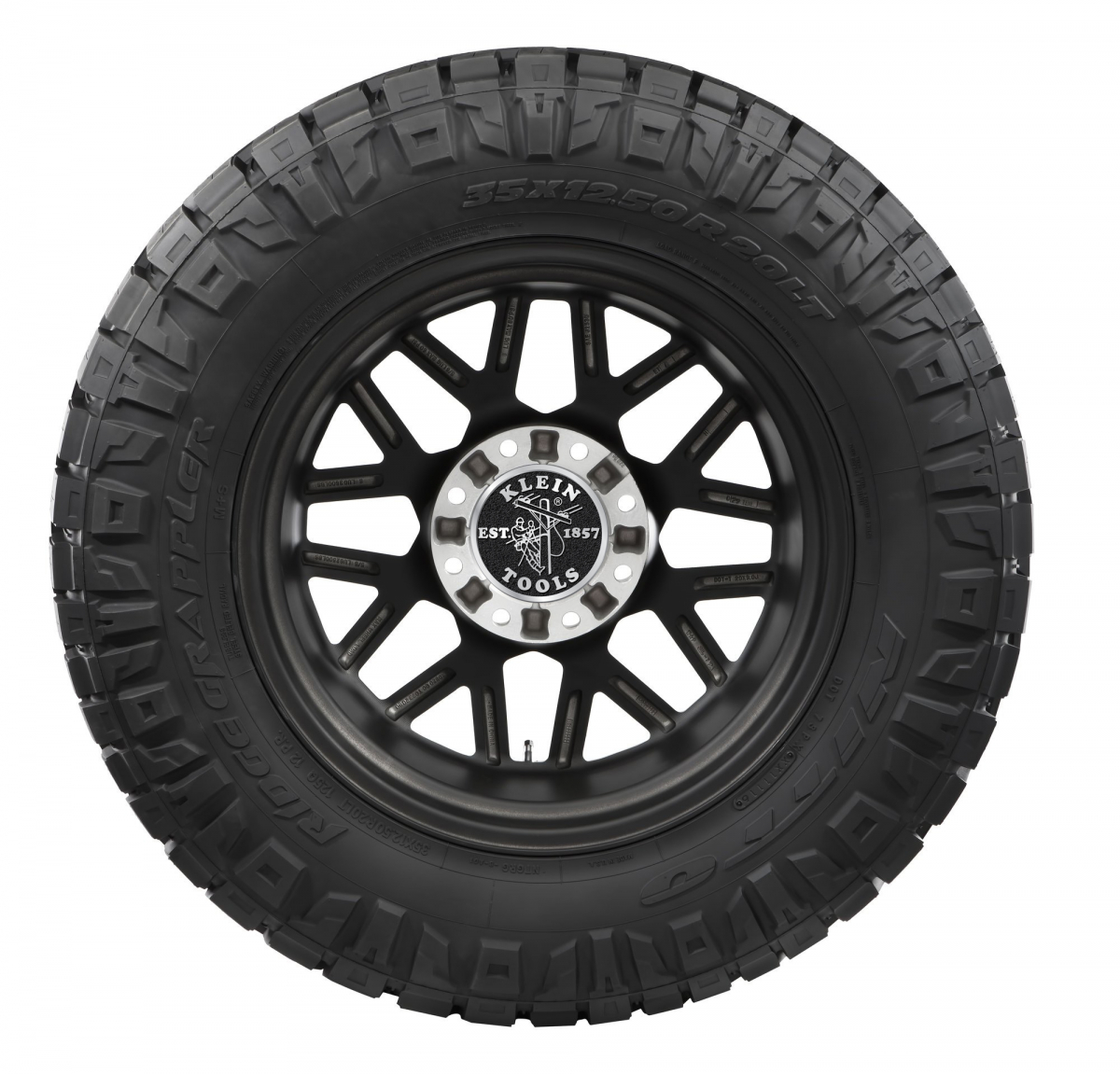 Klein Coin Rims
Everybody knows you can't trick out a ride without rims, and Klein has you covered! Our world-famous coin logo has been around for decades, and it's an immediate way to identify quality Klein products. These rims spin, flash and let everyone know who's the freshest lineman on the jobsite.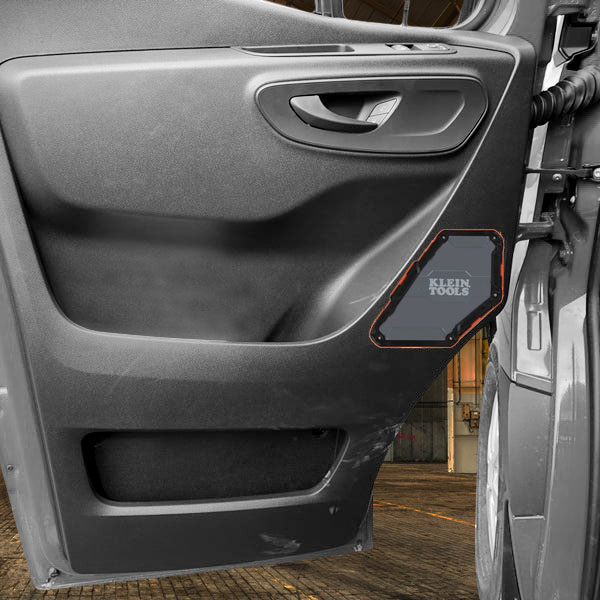 Built-In Bluetooth Speakers
You've used our Bluetooth speakers on your jobsites before, and now you'll be able to have them in your ride! These Bluetooth speakers can pop in and out of your car door, meaning you can take them from the jobsite to the highway and listen to your favorite tunes wherever you are.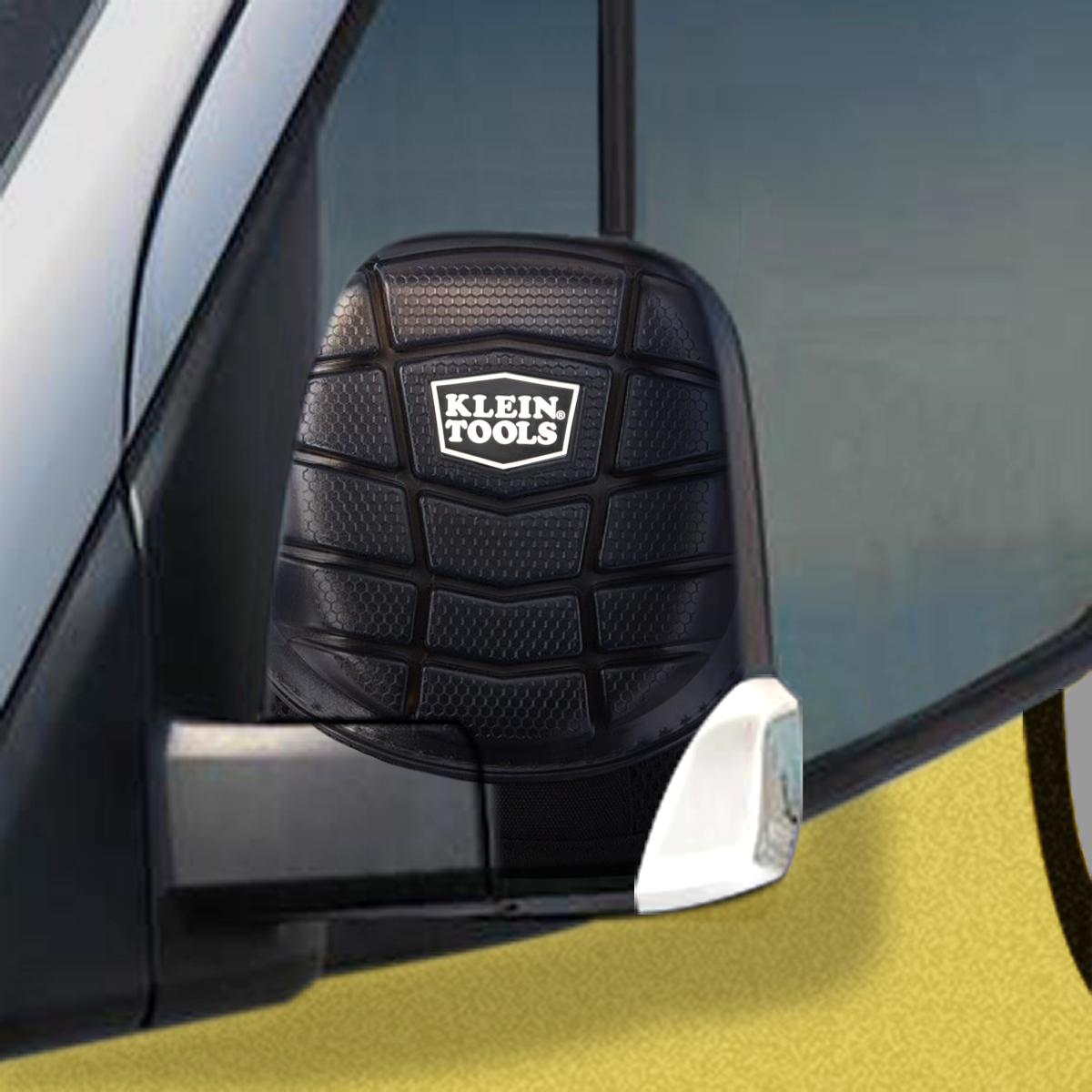 Bump Proof Side Mirrors
Driving around any jobsite, or around any city for that matter, can be a dangerous task. But not anymore thanks to our bump-proof side mirrors. We've taken the same impact absorbing technology from our gel knee pads and applied to the side mirrors, ensuring bumps and scrapes are no match for your truck!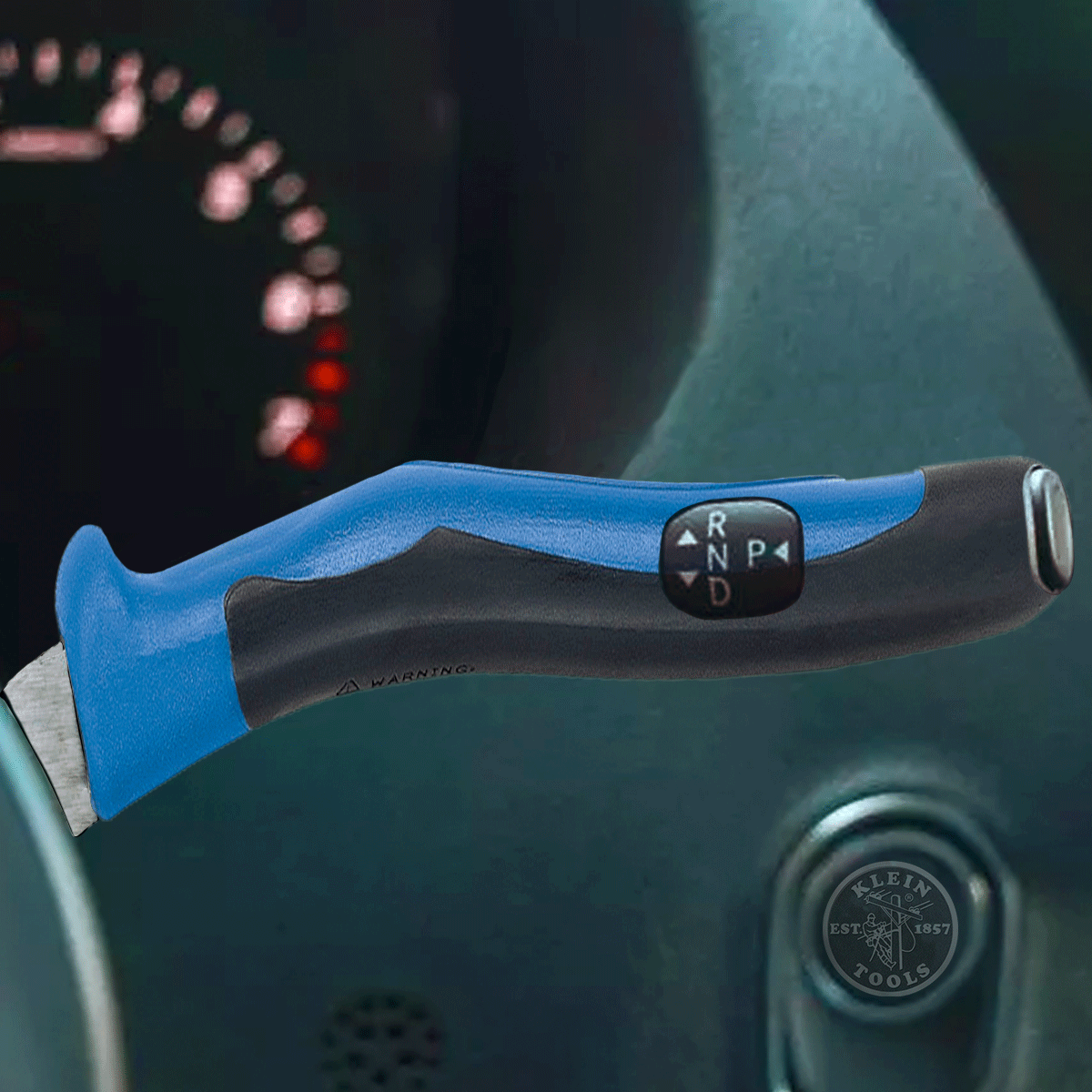 Journeyman Gear Shifter and Seat Lever
Klein Tools pliers are known for their strong and sturdy grips, and we've moved those into this Klein'd out ride. Both the gear shifts and the lever that adjust your seat feature our signature Journeyman plier grips, which are tough and durable, and uniquely tempered to absorb the "snap" when switching gears or snapping up your seat.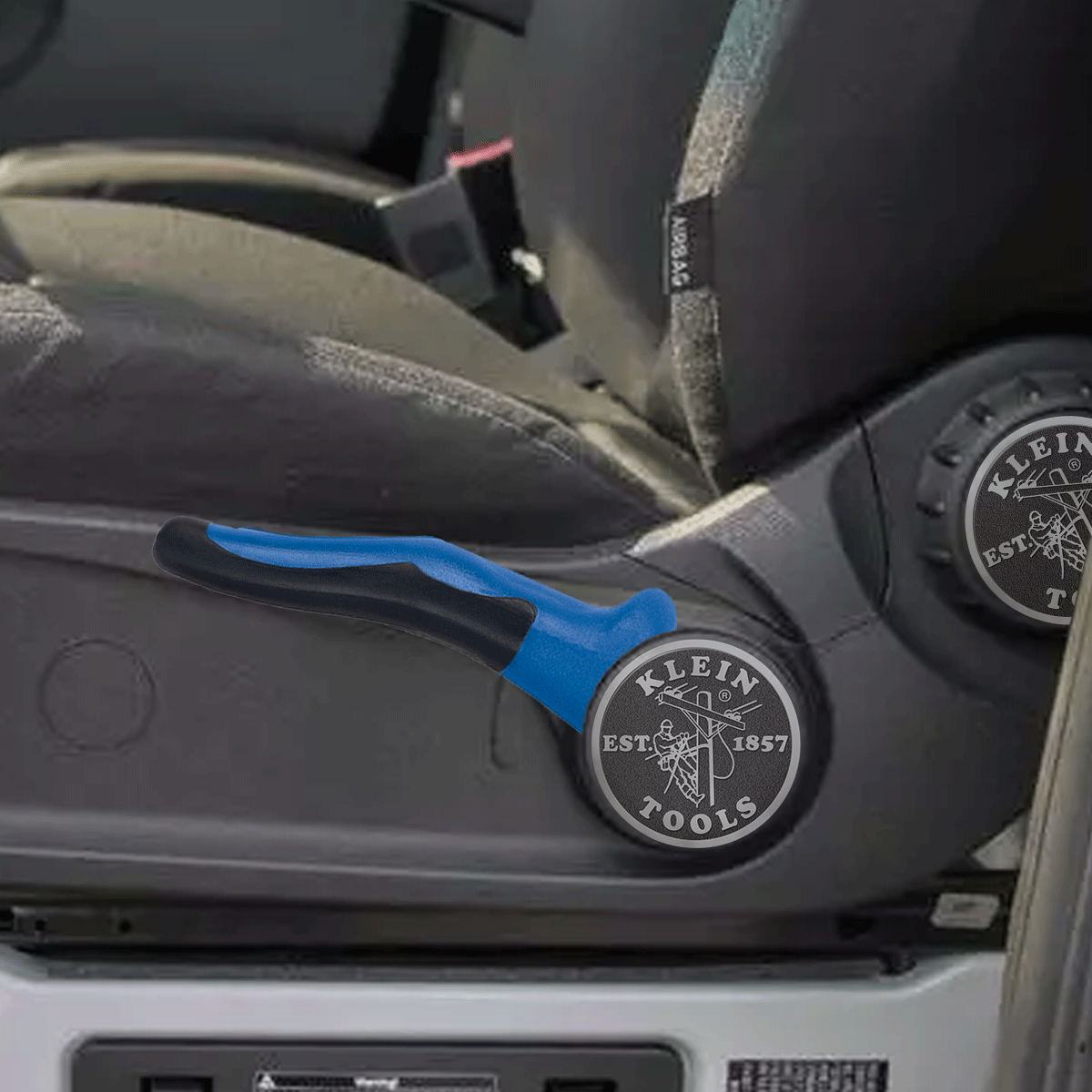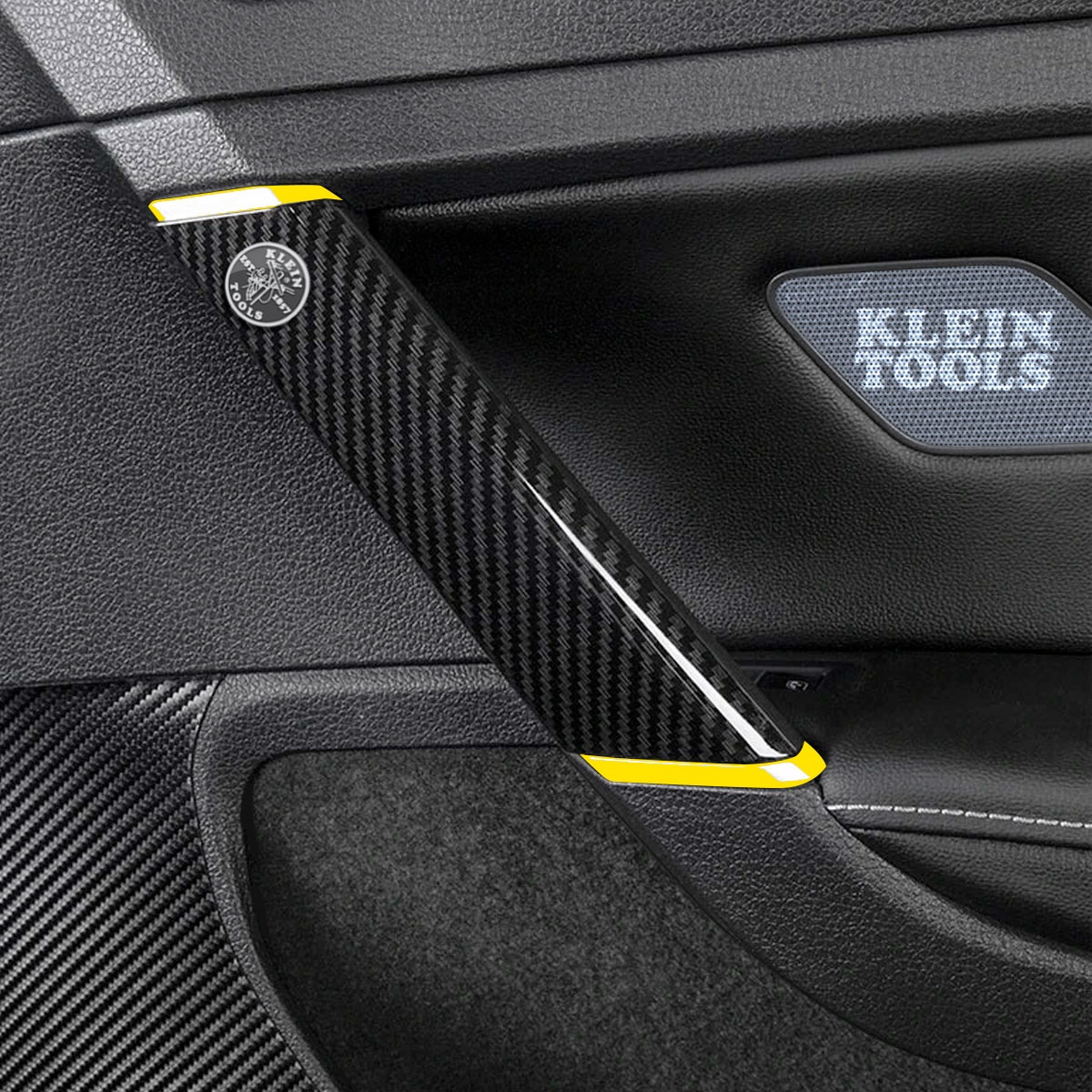 Klein-Style Door Handles
The most important part of any Klein'd out ride is the look, and that goes from the roof all the way down to the tires, and everything in between. That's why every door handle on this truck, both inside and out, features our signature Klein Tools black and yellow color scheme and our timeless coin logo.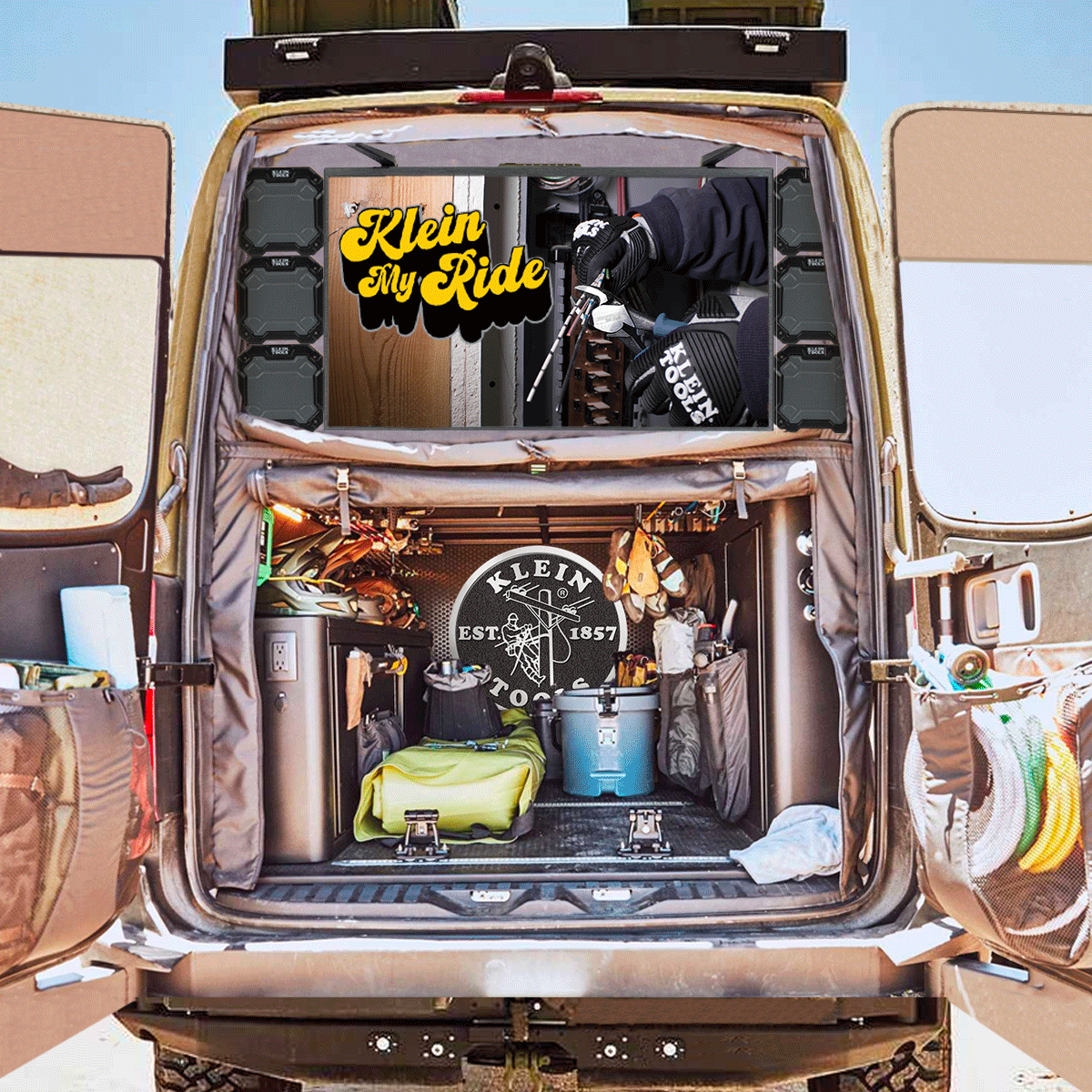 Klein Vision TVs
Just because you're on the go or on the jobsite doesn't mean you don't want to be entertained. With our built in 36'' TVs and speakers, you can watch your favorite Klein Tools product videos wherever you go. The default channel is a stream from our Klein Tools YouTube channel so you can keep up on all the latest releases and new products.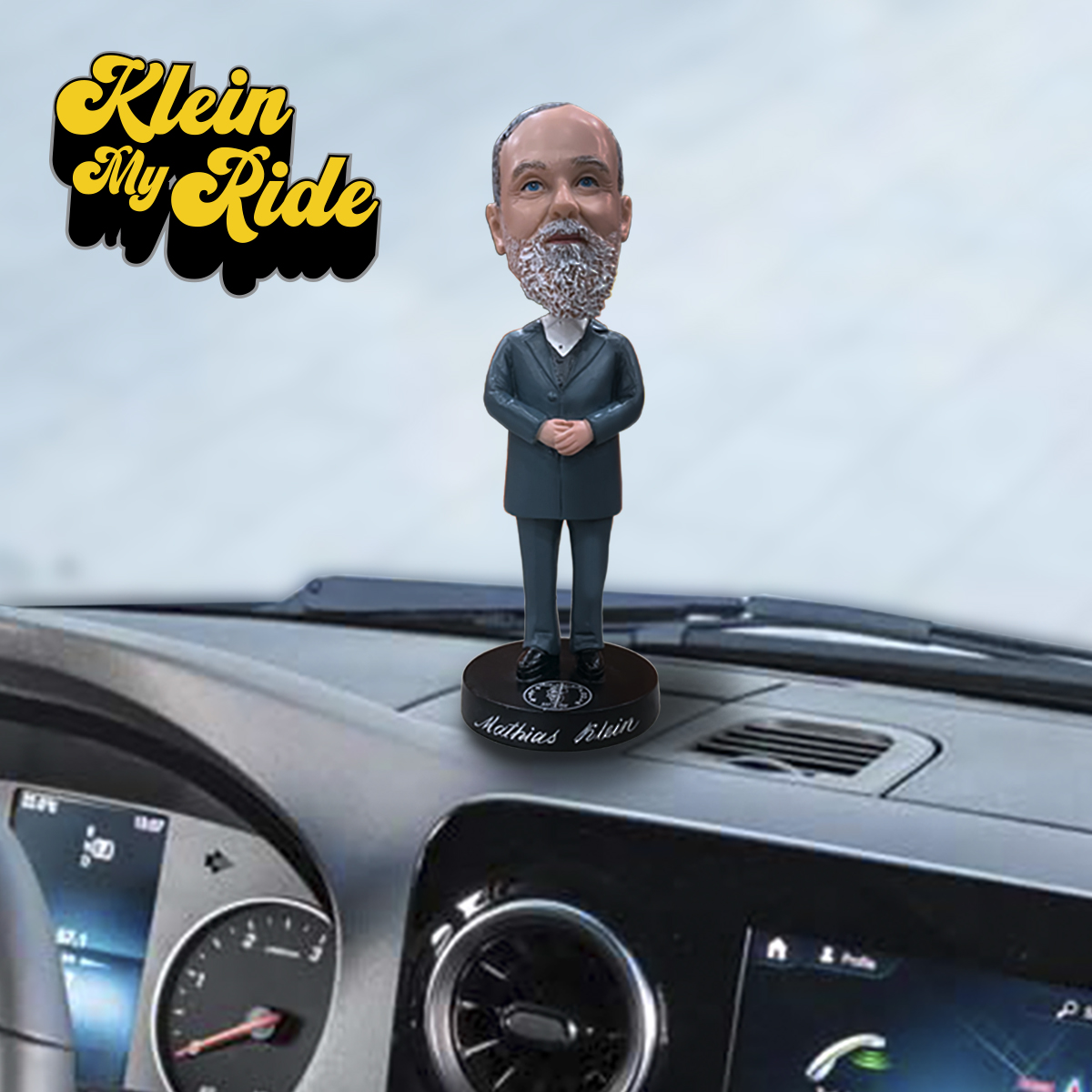 Mathias Klein Bobblehead
Making a truck into the ultimate Klein Tools vehicle has to include an homage to the man who started it all, Klein Tools founder Mathias Klein. This limited-edition bobblehead is included in every ride that gets Klein'd out, and Mathias himself will bop along with you to your favorite songs as you drive to and from your jobsites.