October 17, 2013 (Lincolnshire, IL) – Klein Tools, (http://www.kleintools.com) for professionals since 1857, today announced they received IMARK GROUP's coveted "supplier of the year" award at its annual meeting in Carlsbad, CA on October 14th. IMARK is a member-owned marketing group of independently owned electrical distributors. This award was voted on by its 1,140 members and is the highest honor a vendor can receive.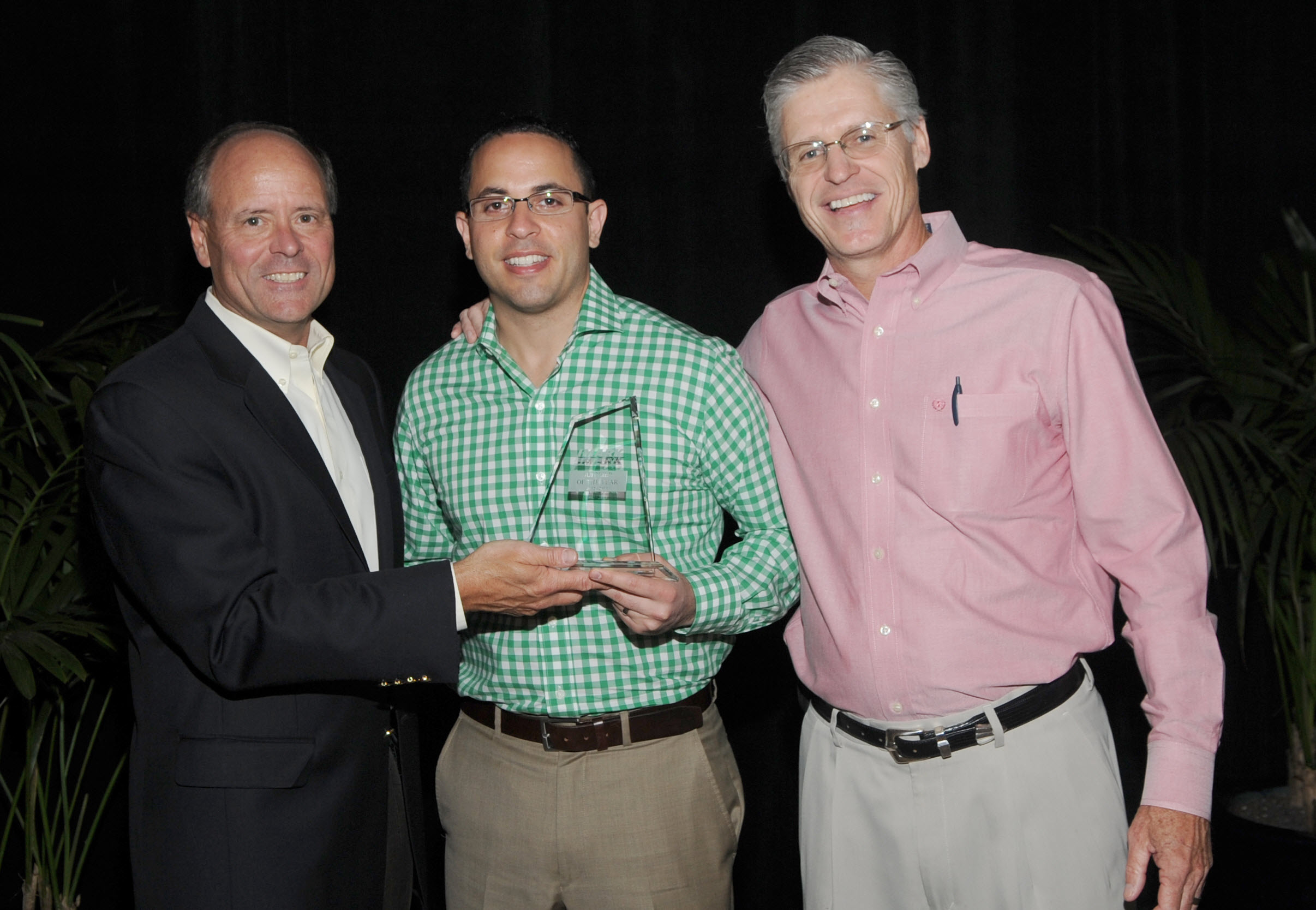 IMARK GROUP's membership includes over 70 members in the Top 200 largest distributors in the country. Member companies serve their local customers from over 2,000 branch locations. With over $15 billion in combined sales, IMARK Group is the largest member owned, member governed cooperative in the US electrical industry.
"Klein works with IMARK members to develop marketing and sales strategies that hit business objectives, stimulate growth and provide end-users with the highest quality tools," states Mark Klein, vice president of domestic sales. "This award confirms that the member partnerships we are building are working and creating a platform for future success."
Pictured (from left to right): Bob Smith, CEO of IMARK; Mark Klein, Klein Tools vice president of domestic sales; Alan Frakes, Klein Tools vice president of North American sales east.
# # #
Klein is a registered trademark of Klein Tools, Inc.
Since 1857 Klein Tools, a family-owned and operated company, has been designing, developing and manufacturing premium-quality, professional-grade hand tools. The majority of Klein tools are manufactured in seven plants throughout the United States and are the number one choice among professional electricians and other tradespeople. For more information, visit www.kleintools.com.