June 4, 2013 (Lincolnshire, IL) – The Electrical Distributor (tED), the official publication of the National Association of Electrical Distributors, has named Mark Klein of Klein Tools to its 2013 "30 Under 35" list of rising stars from across the industry. Representing today's top emerging leaders, this list recognizes 30 talented young professionals who have the initiative, drive, integrity and creativity to move the industry forward in the decades to come.
Mark is a sixth-generation Klein family member and gained experience in various departments of the company during his high school and college days. For three years after college he worked at Anixter as an inventory management buyer. For the past ten years, Mark has been with Klein Tools serving in a number of progressive roles. In 2012, Mark was promoted to vice president, domestic sales.
"As a family-owned company for over 155 years, a top priority is to grow Klein Tools' executive leadership team," stated John McDevitt, executive vice president of sales and marketing for Klein Tools. "Mark Klein has played a significant role in developing new sales channels, creating increased market share and contributing to our overall goals and objectives for domestic growth."
tED's competition, open to electrical professionals 34 years old or younger (at the time of nomination), drew nominations from mentors, managers and other industry leaders working in electrical distribution, manufacturing, and related technology and service organizations. The tED editorial team blindly judged each submission, placing emphasis on such traits as dedication, innovation, leadership and people skills, commitment to training, personal integrity and work-life balance.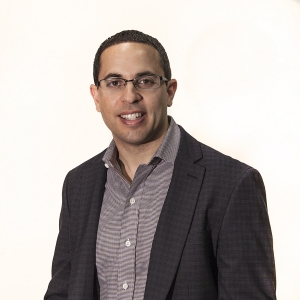 Mark Klein, vice president, domestic sales of Klein® Tools
# # #
Klein Tools is a registered trademark of Klein Tools, Inc.
Circulated to more than 25,000 readers throughout the electrical distribution industry, the award-winning tED magazine serves as the industry's primary source for trends, best practices, and news happening throughout the electrical supply chain. In addition to its monthly print edition, tED produces up-to-the minute news through tedmag.com, twice-weekly e-newsletters, and its LinkedIn, Facebook, and Twitter channels.
NAED is the trade association for the $70+ billion electrical distribution industry. Through networking, education, research, and benchmarking, NAED helps electrical distributors increase profitability and improve the channel. NAED's membership operates in approximately 4,400 locations internationally.
Since 1857 Klein Tools, a family-owned and operated company, has been designing, developing and manufacturing premium-quality, professional-grade hand tools. Klein Tools are manufactured in seven plants throughout the United States and are the number one choice among professional electricians and other tradespeople. For more information, visit www.kleintools.com.